The motto of this entire blog: how to make healthy food taste good while keeping it simple and easy to make. This entire post is how we have learned to make healthy foods taste good, and I mean really REALLY good. Good enough for my toddler to love means absolutely delicious because, well, toddlers can be opinionated can't they. So what's that process? How do you go about making healthier foods and ingredients taste good? How do you take a regular recipe and switch things up to make it more healthy and enjoyable? Well let's walk through that process a bit here with all of our best tips and tricks in our healthy-ish kitchen.
What Makes a Meal Healthy?
So here's where I want to clarify what we and Grab the Mangos mean by "healthy food." Obviously because I'm writing this post up, I don't like my food to taste like leaves and dry bland fish. I want flavor, mega flavor. I want spices, heat, and even sweetness. Enjoying life includes BOTH enjoying your food and feeling good because of it.
That's why we like to break our recipes down into 3 categories:
Healthy-ish
Healthier
Super Healthy
What do these mean? Let's start with Healthy-ish.
When we make a brand new recipe from scratch, we always reach for healthy ingredients. Then we add the flavor which may or may not be "healthy." In the case where a recipe just needs some extra love with something that generally isn't considered to be healthy, I like to call it healthy-ish. Healthy-ish means the recipe has less of the bad stuff, more of the good stuff, a lot of flavor, and is as well balanced as I can get it.
An example of a healthy-ish recipe would be our Almond Flour Carrot Cake (above). This cake is gluten free, has FAR less sugar than a normal carrot cake, and has an easy substitute for the cream cheese frosting if you want to go the extra mile. So while this cake isn't necessarily what I would call a healthy recipe, it is "healthy-ish."
So what's healthier? This one is more simple. This is what I call it when you take a good old original recipe and simply substitute things, change amounts, and alter the recipe to make it healthier. An example of this being our
Super healthy, again, is more self explanatory. It's any recipe that you would consider a super health filled, energizing, nutritious recipe.
How to make Healthy Food taste Good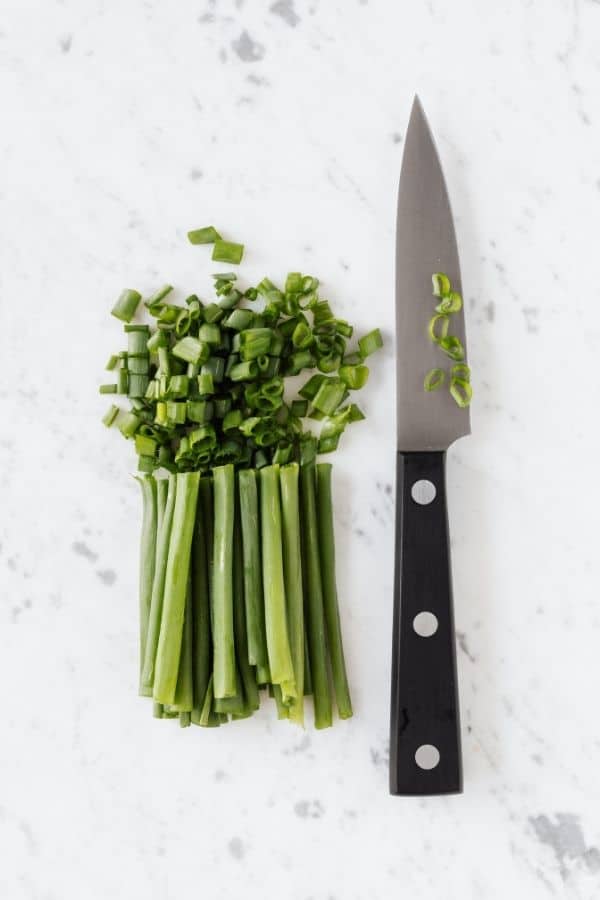 There are so many easy and simple ways to make healthy food taste good. Here are some of our favorite ways:
Use Spices, Seasonings, and/or Extracts. Got a vegetable or healthy food that you don't like the natural taste of? No problem. We add spices and seasonings, fresh herbs, or even extracts to a lot of our food. Our favorite for veggies is the classic garlic and sea salt. I'm pretty sure this will make any asparagus, green bean, or Brussels sprout taste great on your plate. Next time you go to the store be sure to browse the spices. Get the ones that seem interesting to you and then don't be afraid to use them generously in your dish. Part of learning what you like is trying out new things.
Use a Healthy Fat. We only buy extra virgin olive oil and butter as our cooking and baking fats. This is primarily because we like the taste of these the best but it's also because real Extra Virgin Olive Oil has so many good health benefits. Drizzle it over your veggies to roast or pan cook them, use it in baking as a substitute for canola or vegetable oil, you can do all of it with a good olive oil. We also use butter, although not as often, for some cooking but mostly for baking or just buttering toast.
Start with GOOD Ingredients. So many people think of healthy food as "sugar free brownies" or "protein bars and shakes." Stop just eating "healthy" products marketed to you and focus on just getting actual fresh and delicious ingredients.
Stop thinking that healthy food must taste bad. One of the things that keeps people from wanting to start eating healthy is that it must not be as tasty right? WRONG! Fresh, seasoned, delicious food with loads of flavor tastes amazing and is healthy! Eating healthy should just be about eating wholesome, real, fresh, products that you've cooked and made into something delicious. Things like Sea Salt, lemon juice, and a fresh herb can make the best roast chicken you've ever had. Change your mindset- it's not all bland leafy greens.
Use a sauce. One of our FAVORITE ways to spice things up and eat a quick and easy healthy meal is to have a sauce to simply pour over it. We love making things like a cilantro lime sauce, avocado sauce, etc. Sauces help maximize the flavor and honestly make cooking a breeze. A lot of our favorite meals are simple sheet pan dinners with seasonings and then a sauce over pita bread.
Think of the flavor you're actually craving and make it happen. So many people think healthy food must be a plain plate of baked chicken and veggies. NOO! What are you craving? Salty, Sweet, Sour, Spicy? Use these 4 flavor points like a compass. The best way to make sure you aren't craving more an hour after your meal is to put the flavors that you are craving in your food. Play off these flavors- Spicy and Sweet- Mangos and Chiles. Salty and Sour- Salt and Vinegar. Eat the flavors you are craving and be happy!
There are so many ways to make your healthy foods taste amazing. These are my favorites, so I hope they help you too. Just remember, practice makes perfect and that applies even in cooking. Keep experimenting with flavors you like. Keep finding new ingredients to try.
Here are some of our favorite recipes for you to start out with:
Shop Our Favorites:

Don't forget to share!